IT'S TAX TIME AGAIN!!!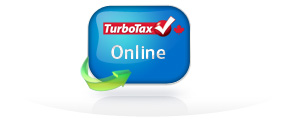 Over the past few years I've been fortunate enough to have software company Intuit, maker of TurboTax (formerly QuickTax), provide Triage Investing Blog with copies of free software to give away to readers.
As readers will know I'm a fan of TurboTax and have used the software the past 4 or 5 years to do the taxes for my wife and I.  This year, with my wife's home based business, I'll be using TurboTax Home & Business to take advantage of her self-employed deductions (review coming soon).
This year I'll be giving away three (3) coupons that can be used for any version of TurboTax Online (except Incorporated).
Entering the contest is very simple.  All a reader will need to do is make a comment at the end of this post with a valid E-Mail address and first name.
Rules:
1. Only one (1) entry per reader please
2. There is no purchase necessary
3. Leave a comment at the end of this post with your first name and valid E-Mail address
4. All entries must be a RSS Subscriber (reader or email) of Triage Investing Blog
5. All comments must be entered by 9:00pm EST on Friday February 10th, 2012
I will randomly draw three names and email the winners with one (1) online code each.  All you will need to do is fill out your taxes online and at the end of the process you will be prompted to enter the code.